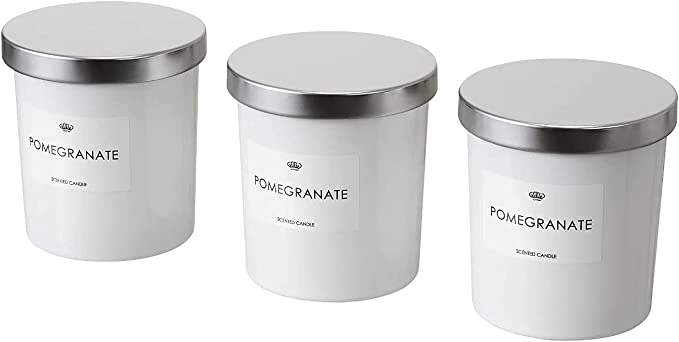 The candle has the same beautiful colour during its entire burn time, because it is coloured through.

When the candle has burnt itself out the glass with lid can be used as a storage jar for small things.

A bright and balanced scent of lilies-of-the-valley, roses, green leaves and warm musk, like a bouquet of fresh flowers.

Never leave a burning candle unattended. Do not burn candles near any flammable materials.