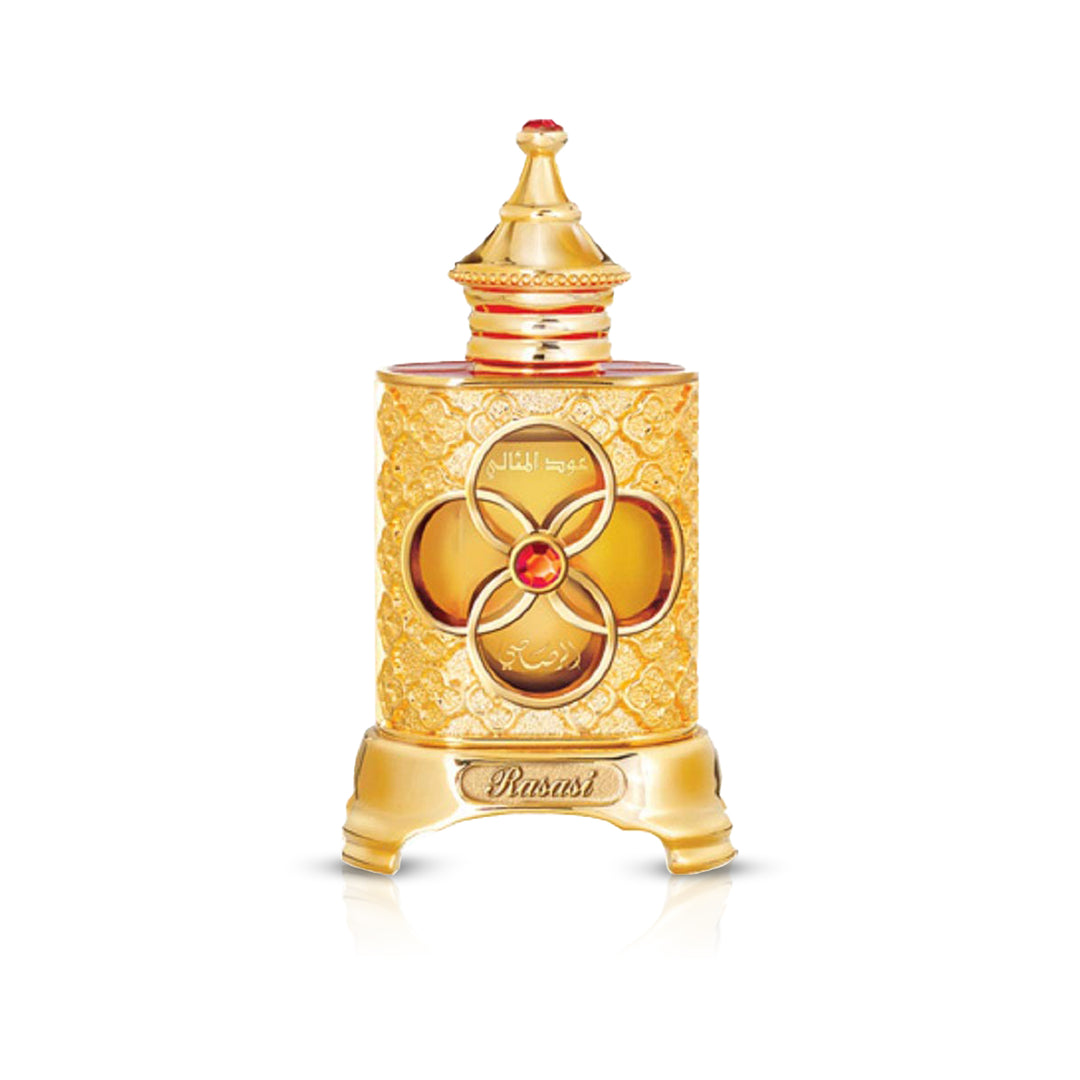 Oudh al Methali as the name suggests, is a symbol of " perfection personified".
The fragrance is a perfect blend of high-quality oudh. It is a contemporary classic, prepared to hypnotise you with the sensuous aroma of oudh.
Oudh al Methali is an ode to the mystique of oriental perfumes. An intense voyage of mysterious luxury. The precious yet intensely aminalist Indian Oudh is used with spices and freshened up with floral and fruity infusions creating a fragrance that is intense yet breezy.
Top: Floral & Fruity Accord
Middle: Spices
Base: Oudh & Woods