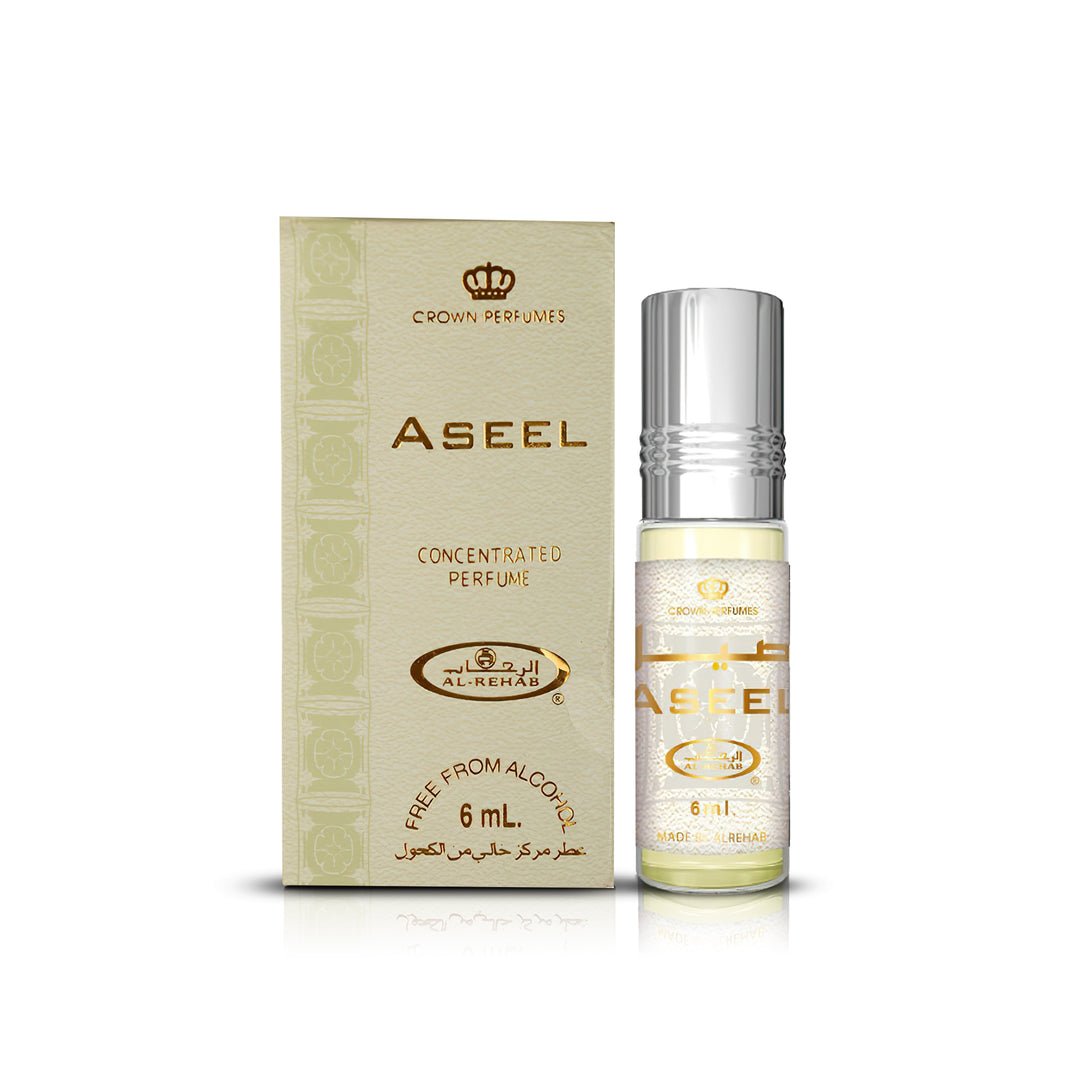 Perfume oil Aseel by Al-Rehab is a fine oriental rose perfume with gentle oudh.
The top note begins stormy with red roses and saffron. Sandalwood, vanilla and caramel form the heart note. Oudh and mint complete the perfume in the base.
An oriental, dark and deep rose perfume that is perfect for any occasion.
Fragrance: Oudh, roses, warm spicy, green, fresh spicy, woody