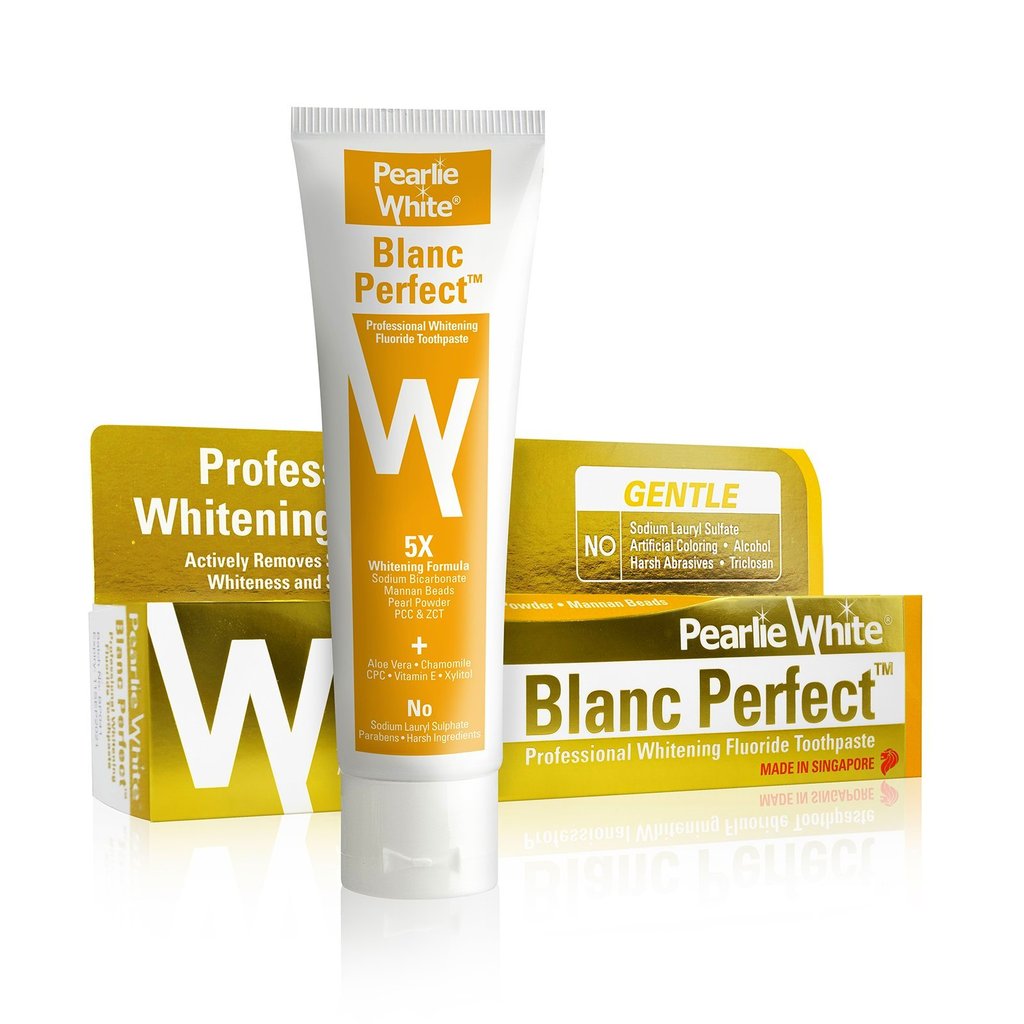 Five times the stain removal effect. Five times the satisfaction. That's what you get with Blanc Perfect™ Professional Whitening Fluoride Toothpaste.
Our professional whitening formula comes with a chockful of ingredients that help remove stains and restore whiteness and shine to teeth including pearl powder, mannan, sodium bicarbonate and calcium carbonate. What's more, we've added a helpful bunch of extra ingredients to help fight plaque, soothe gums and freshen your breath.
But the best part? It's one of the few whitening toothpastes around with no harsh abrasives. So it's safe and gentle for everyday use.
All Pearlie White® toothpastes do NOT contain SLS, Parabens, Triclosan, Titanium Dioxide, Artificial Coloring, Polyethylene Glycol (PEG), Propylene Glycol (PPG), Alcohol Diethylene Glycol (DEG), Mineral Oils, Retinol, Saccharin, Peroxide.
Pearlie White® does NOT conduct any form of testing on animals.