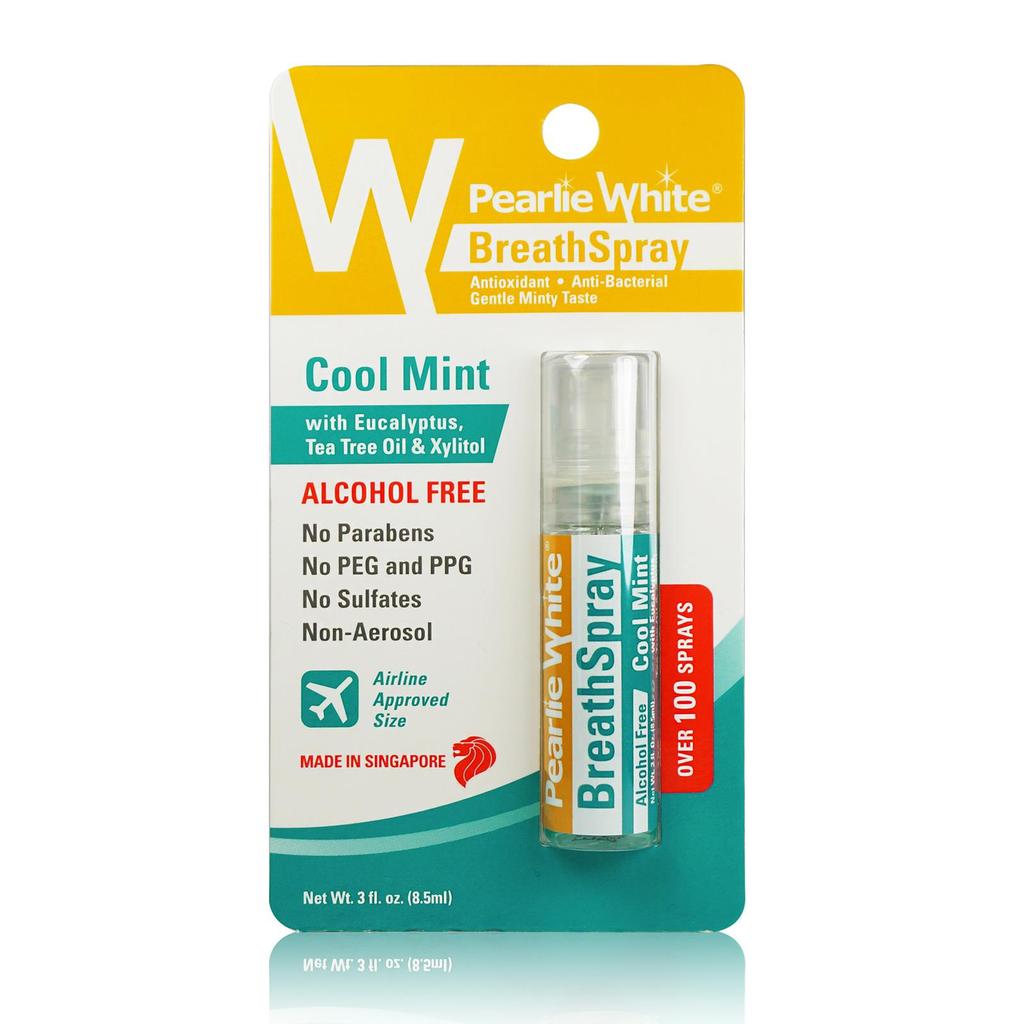 Fresh breath in your pocket. Now there's a clever idea.
Always have fresh breath - no matter what you've been eating, drinking or smoking - with our slim, compact Breathspray that fits easily into your pocket or handbag.
It comes in three minty fresh flavours, including one that's alcohol free, and freshens your breath instantly. 
Perfect for any little emergency.
Available in 100 spray count containers with varying flavours including IcyMint, SpearMint and Alcohol Free Cool Mint.