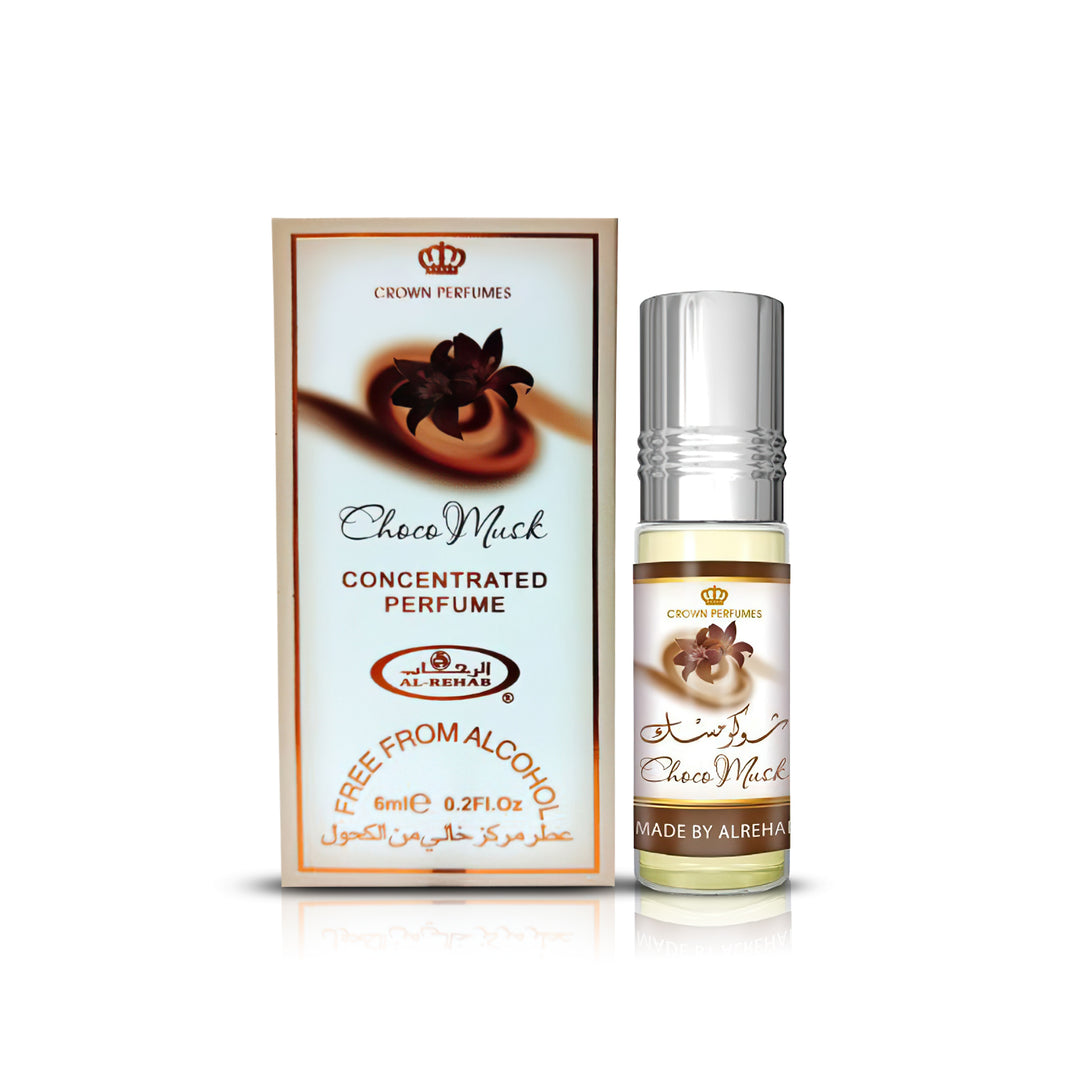 Perfume oil Choco Musk by Al Rehab is a warm, sweet exotic fragrance with chocolate accents.
The perfume features a delicious blend of white musk, milk chocolate, vanilla, cinnamon, rose, sandalwood, myrrh, amber and spicy notes.
If you are looking for a velvety, delicious perfume with chocolate notes, you should take this one.
Main accords: sweet, cacao, vanilla, warm spicy, white musk, powdery