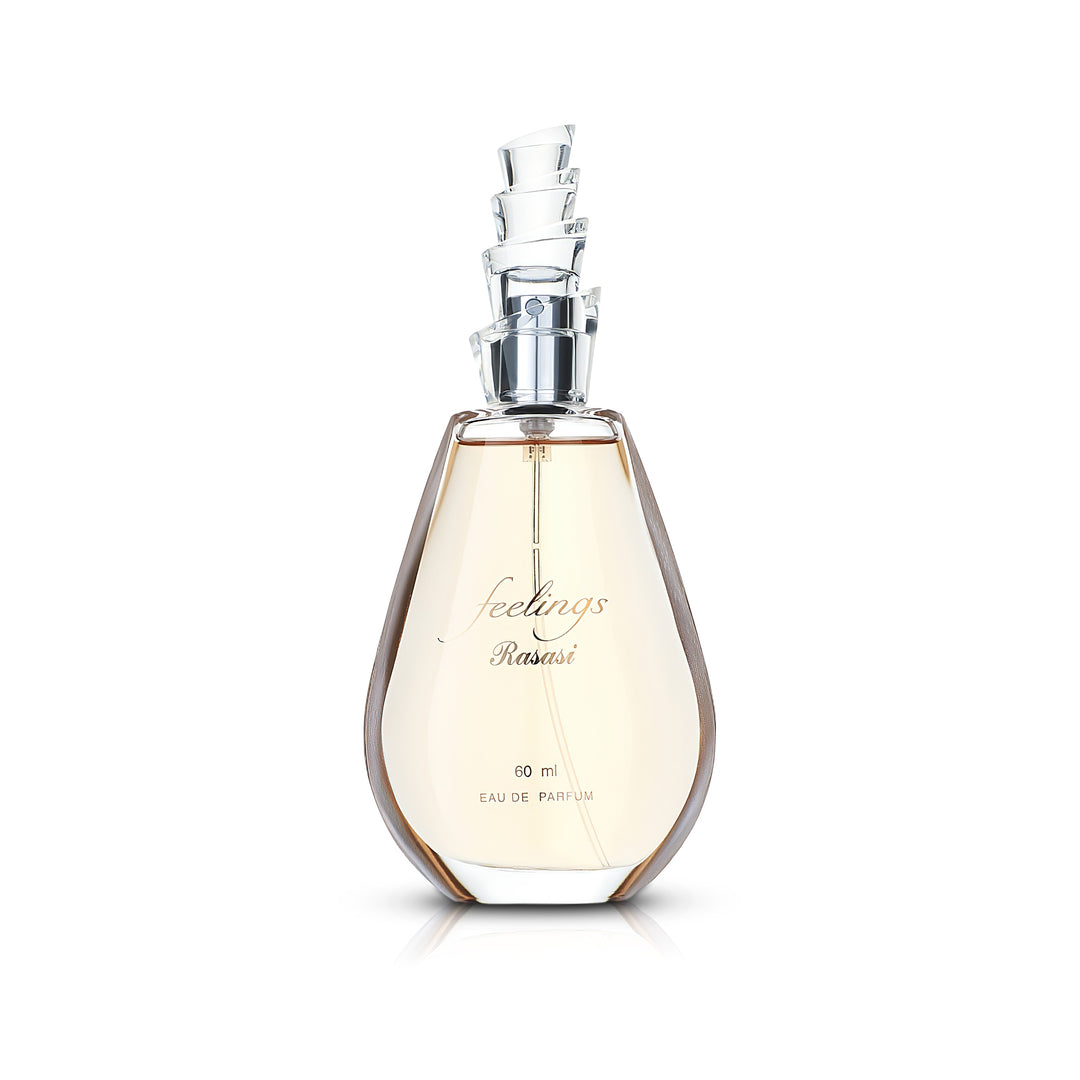 This is Rasasi's version of its Feelings fragrance for women. Who Is It Best For? Well it is an aroma highlighted by a bouquet of fragrant powdery, citrus and aromatic scented tones that will bring a sensual, calming and warm perfumed sensation. Examining it closer once applied you will notice a lingering quality of softer fragranced sweet, balsamic and animal wildlife hints that hide an essence of light, bright and romantic feelings.
Brand : Rasasi
Fragrance Perfume : Feelings
Fragrance : Citrus, bergamot, lemon, rose, lavender,  jasmine, vanilla, amber, sandalwood and musk.
Gender : Women
ML : 60 EDP