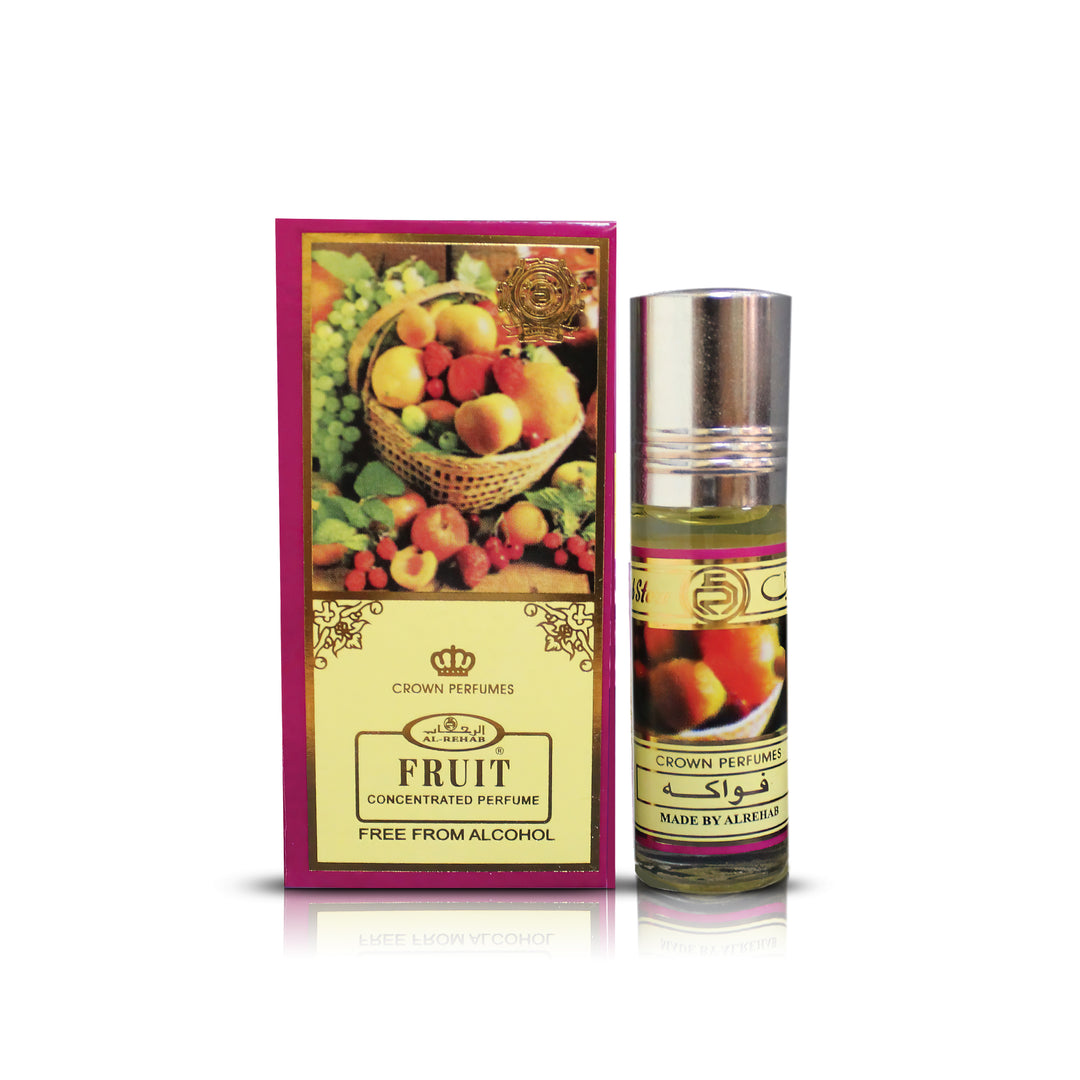 Perfume oil Fruit by Al Rehab is a sweet, harmonious fragrance that but in no case is heavy.
The beginning is very sweet with a dominant apricot around shortly thereafter. In a mix of fruits such as apples, grapes, plums, pears, peaches, pineapple, passion fruit and peach Endnote consists of musk, pear, apricot and black currant.
A very nice fruit scent, which does not affect artificial.
Recommendation: For men and women
High quality alcohol-free perfume oil by Al Rehab
Bottle with roller and label