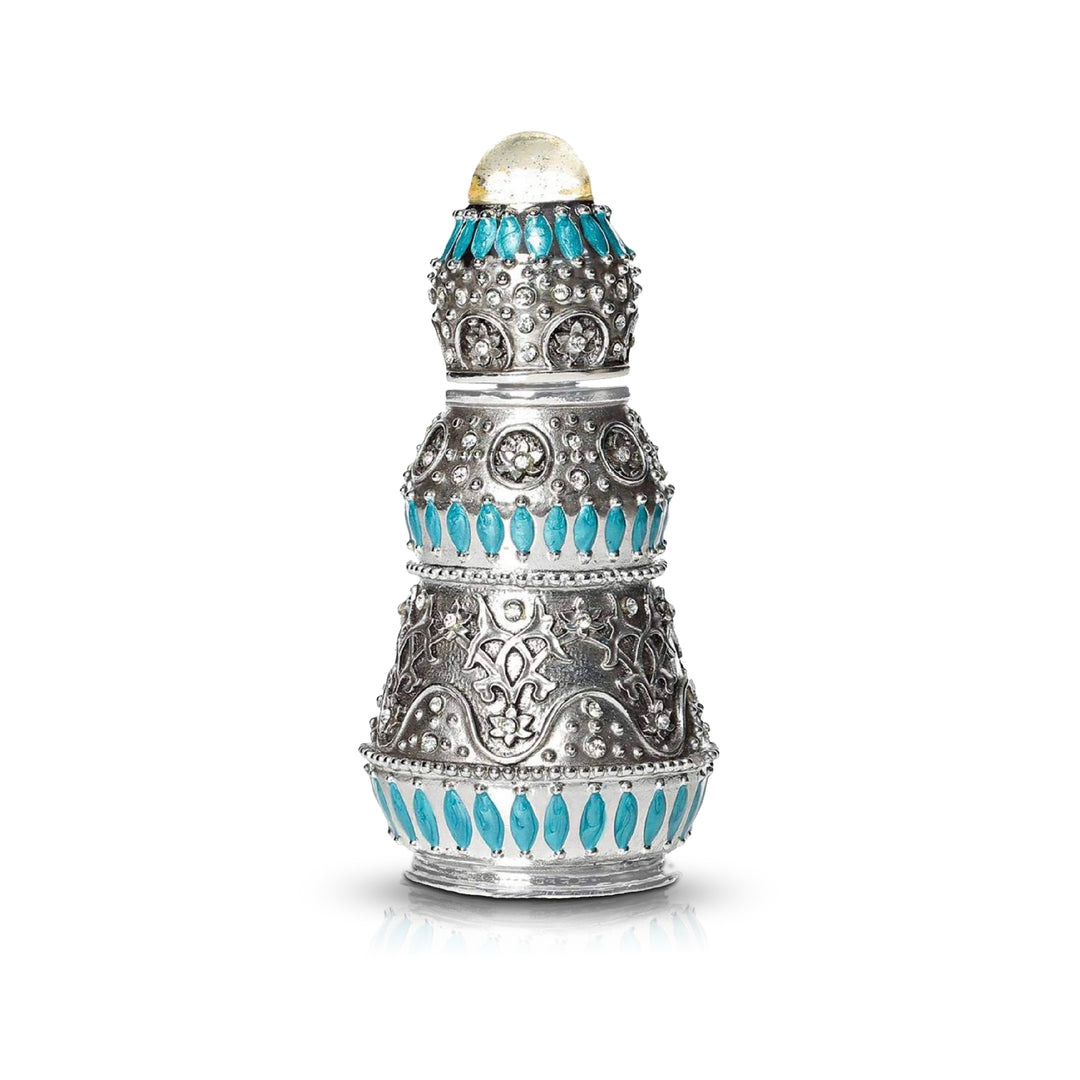 The feeling you get when your day is bright, when your heart is singing, when you are glowing inside-out, that is the feeling that Insherah Silver embodies.
No other fragrance enhances and manifests your joie-de-vivre as Insherah Silver. The fragrance is presented in a beautiful hand-decorated antique silver bottle, adorned with crystal stones, which add to the celebratory mood.
The fruity, floral notes undulate into a tempting dark, luscious woody base with an edgy, mysterious trail. The magical bloom of this perfume is simply enthralling and perfectly complimented by the embellished ornate bottle.
Top: Bergamot
Middle: Saffron,Cardamom
Base: Rose, Jasmine, Oudh, Amber and Musk