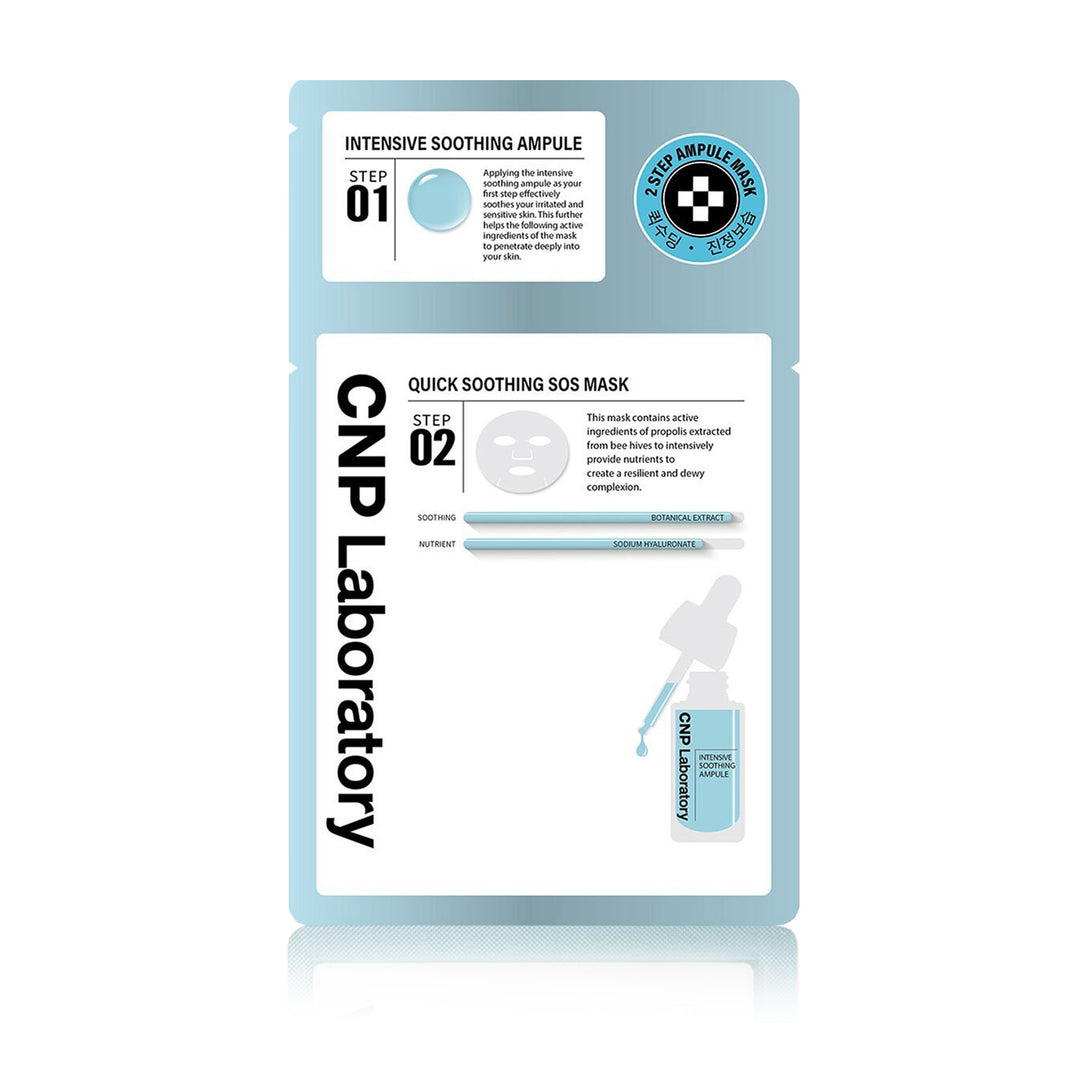 Soothes irritated skin
The dual effects of ampule and mask softly soothe your skin irritated by external factors.

Intensive moisturization
The same volume of moisture factors inside the bottle of serum delivers powerful moisturizing ingredients deep into the skin, making your skin brimming with moisture, as well as vibrant and radiant conditions.

Vegetable-property safe prescription
Rich in vegetable ingredients, such as Portulaca and Chamomile flower extracts, the product gives vitality to your sensitive skin by maintaining comfort
5 sheets

How to use
1. Gently spread the Step 1 ampule on your face.
2. Adhere the Step 2 mask on your face.
3. Remove the mask in about 15 minutes; allow the remained solution to be absorbed into your skin.