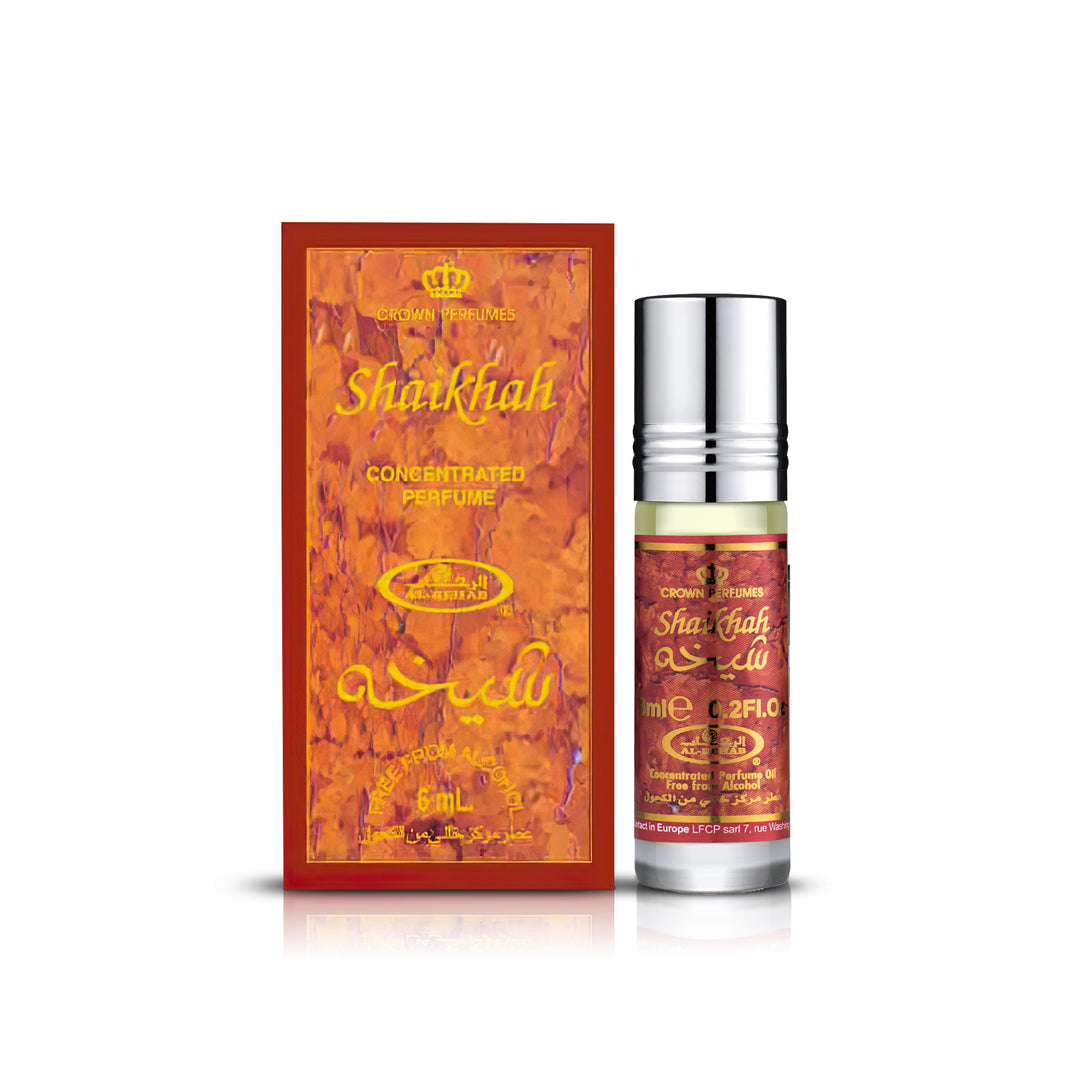 Perfume oil Shaikhah by Al Rehab is a typical oriental, medium-sweet fragrance with subtly tart and fresh notes. 
Oudh, resins and roses form the opening top note.
Saffron, carnation, ambergris and cardamom in the heart note add spice to the perfume.
Jasmine and musk in the base form a typical classic oriental finish.
Perfume Shaikha by Al Rehab is very long-lasting and intense and especially recommended for lovers of oriental, strong perfumes who are looking for something special.
Main accords: Oudh, roses, oriental, intense, sweet-tart