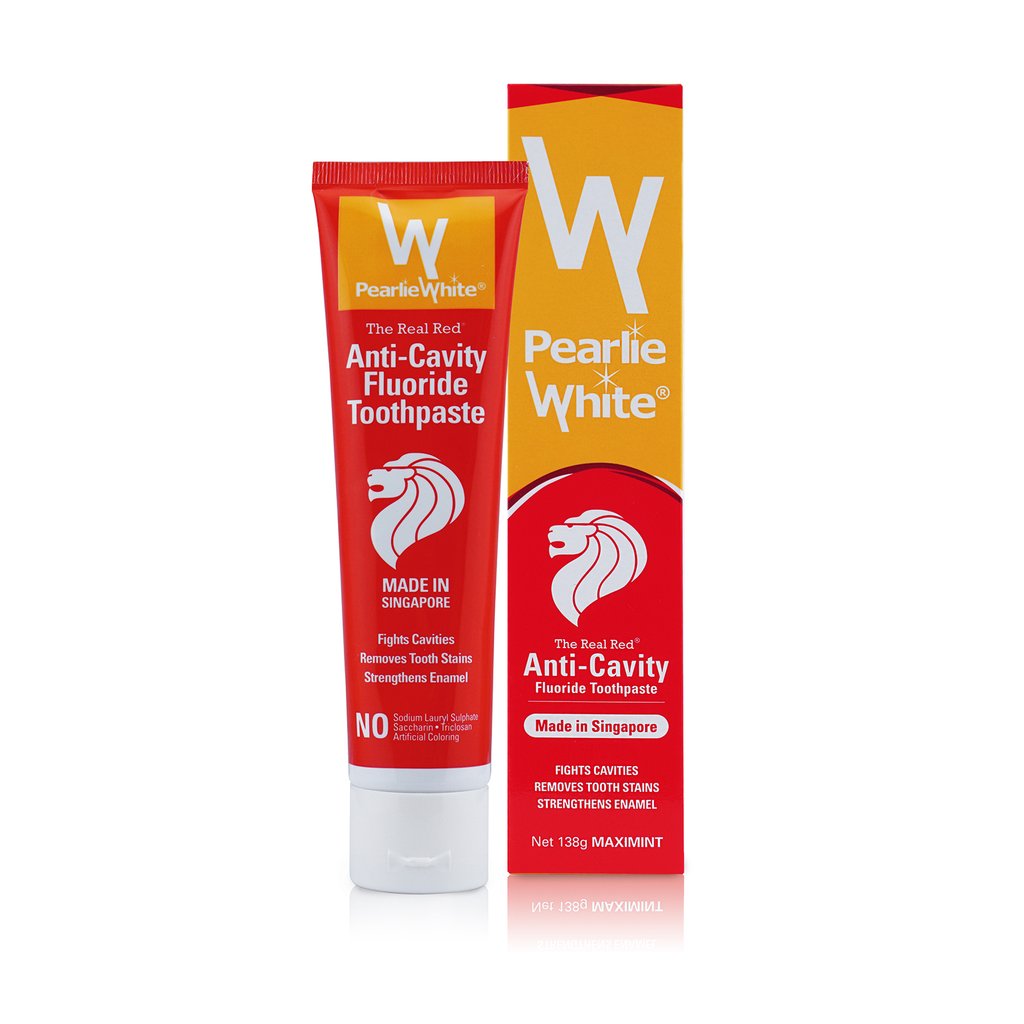 The Real Red's design and packaging, proudly and suitably bears the lion head symbol commonly used to promote our Singapore national identity.
It is our most affordable variant yet and delivers on The Real Red's promise, which is, to deliver high-quality, made-in-Singapore oral care products that are readily accessible to value-conscious consumers across the world.  
It underlines our brand's commitment to our home country. And it adds our voice to rising consumer sentiment, tired of seeing their own countries' brands produce their products in lower cost countries in a relentless search for profit, at the expense of jobs and investments at home.  
Made in our GMP (Good Manufacturing Practice) certified facilities in Singapore, The Real Red toothpaste helps remove tooth stains, prevent tooth decay and strengthen tooth enamel.
All Pearlie White® toothpastes do NOT contain SLS, Parabens, Triclosan, Titanium Dioxide, Artificial Coloring, Polyethylene Glycol (PEG), Propylene Glycol (PPG), Alcohol Diethylene Glycol (DEG), Mineral Oils, Retinol, Saccharin, Peroxide.
Pearlie White® does NOT conduct any form of testing on animals.