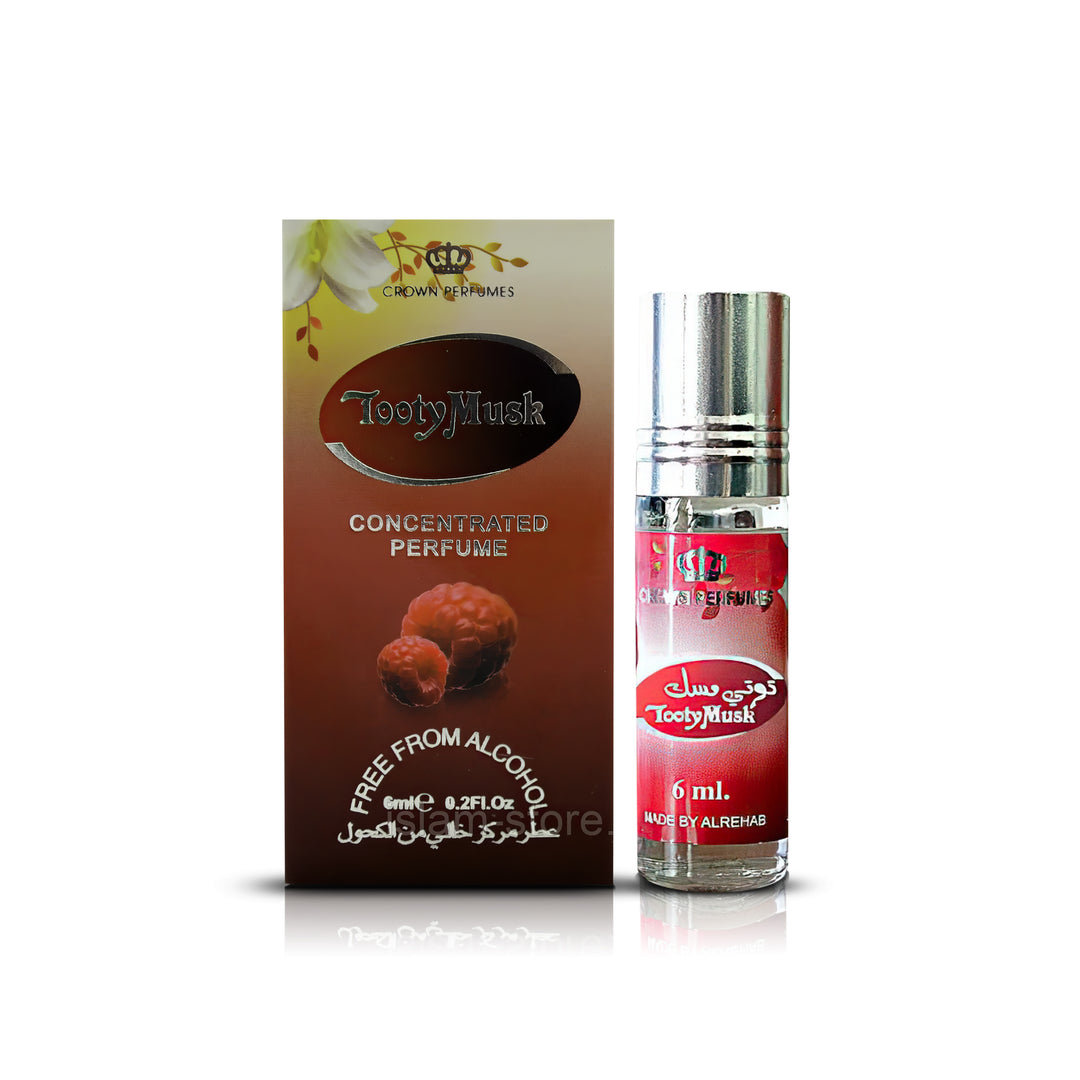 Perfume oil Tooty Musk from Al Rehab features a floral-fruity scent. 
The top note starts strong and quite sweet with blackcurrants, pink pepper and rose hips.
The sweetness becomes softer and less intense in the heart note, raspberries, blackberries and white lilies come into play here.
White musk and vanilla in the base offer a gentle and flattering finish.
Perfume Tooty Musk has rather a strong start, but one should not be put off by it. Heart and base notes transform the fragrance into a sweet, harmonious softness that enchants.
Fragrance: fruity, sweet, musky, floral, soft